"Evening on the Lake"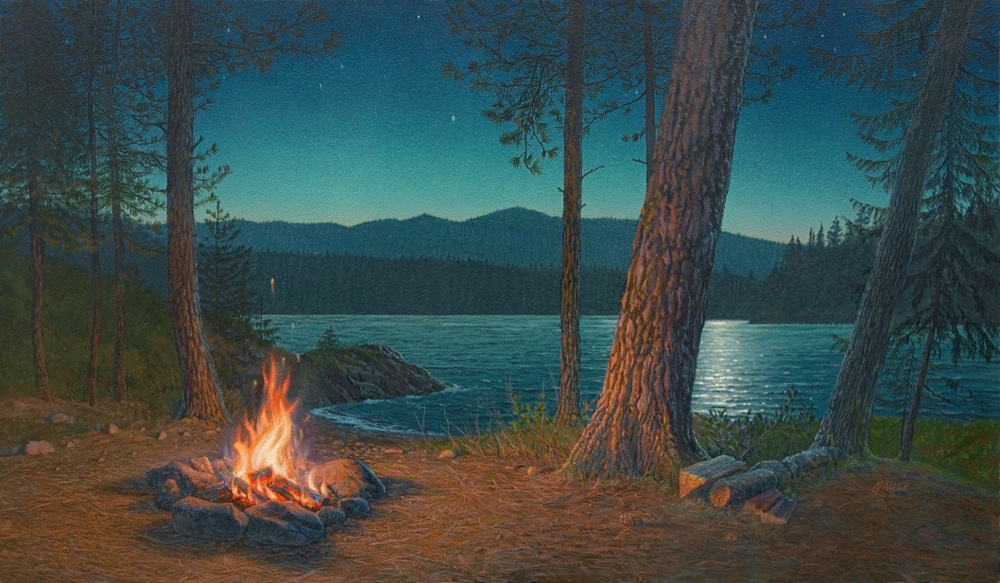 Limited edition Giclee' print, on canvas, image size 14" x 24"
With archival mounting on gatorboard, From an original acrylic
100 signed and numbered $350.00 ea
25 signed and numbered Artist Proofs $425.00 ea
Each canvas giclee has a a numbered certificate of authenticity and arrives ready to be framed. The framed original painting is available!
contact Coeur d'Alene Galleries (208) 667-7732
© Copyright 2009 Charles Gause• All rights reserved. All artwork shown on this site is the property of Charles Gause and may not be used for any other purpose without permission from the artist.